TU opens admission for 4 years B.Ed first semester
26 September 2016 EducationSansar
Notices
Tribhuvan University published notice regarding admission for 4 years B.Ed. for academic year 2073/74. Application form is distributed from 2073 Ashoj 10. Last date of submission of form is 2073 Kartik 19. Further details is given below: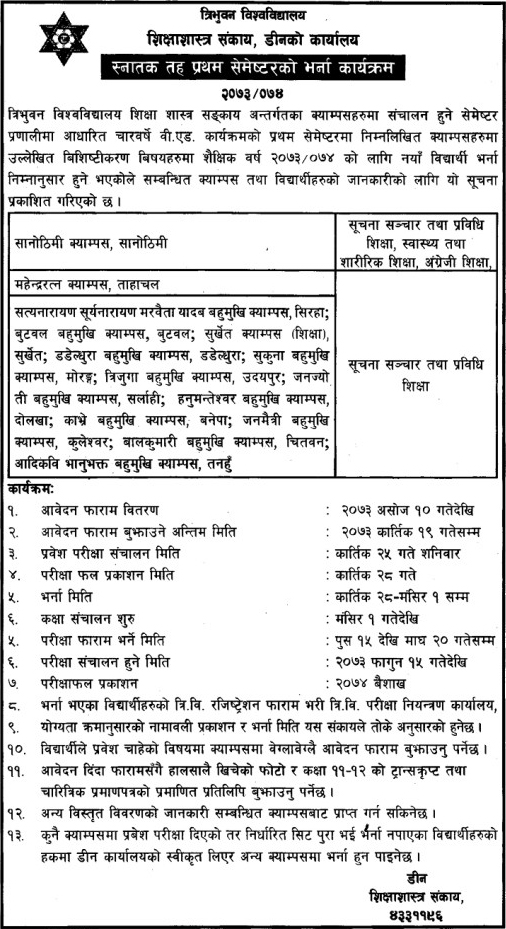 Tribhuvan University, Faculty of Management, announced an urgent notice for filing up exam form of Bachelor of Hote...

Tribhuvan University (TU), Office of the Controller of Examinations announced chance exam form fill up notice ...

National Examination Board, Examination Controller office, Sanothimi, Bhaktapur published notice regarding chance examin...