CTEVT published notice to submit form of chance exam of ANM 2073
26 September 2016 EducationSansar
Notices
Council of Technical Education and Vocational Training (CTEVT) published notice regarding chance exam of 18 month ANM and AMCHI. Only students who failed in theory in one subject can apply. Application form should be submitted within 2073/07/12.
Examination Date: 2073/07/27
Examination Time: 2pm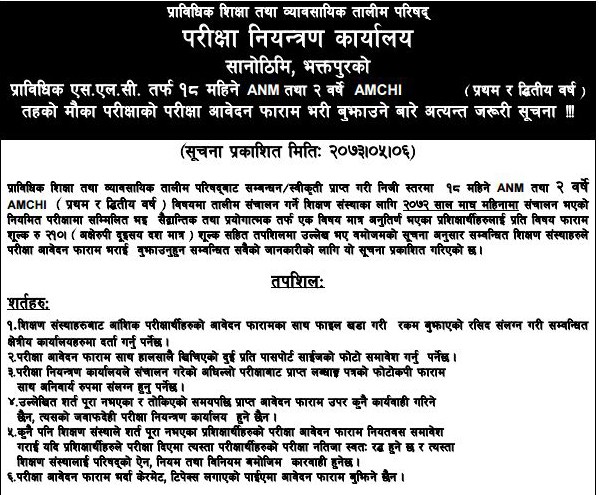 Tribhuvan University, Faculty of Management, announced an urgent notice for filing up exam form of Bachelor of Hote...

Tribhuvan University (TU), Office of the Controller of Examinations announced chance exam form fill up notice ...

National Examination Board, Examination Controller office, Sanothimi, Bhaktapur published notice regarding chance examin...