Affiliation notice from Pokhara University
21 August 2016 EducationSansar
Notices
Pokhara University published notice regarding affiliation of earlier candidates. This is notice for college who is interested to add more programs, sections, increase in students enrollment quota on particular program etc.
Application deadline: 2073-05-05 to 2073-05-12
Further Details is given below: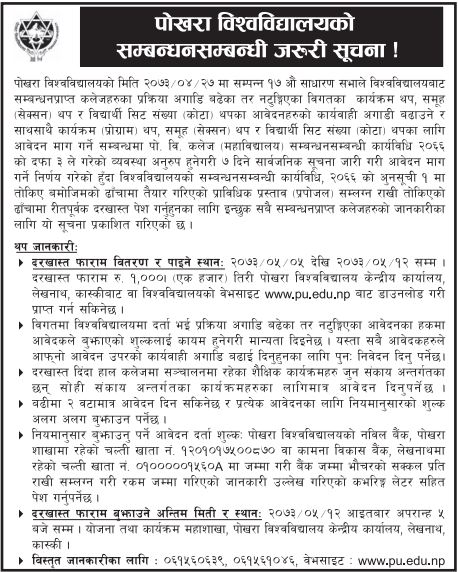 Tribhuvan University, Faculty of Management, announced an urgent notice for filing up exam form of Bachelor of Hote...

Tribhuvan University (TU), Office of the Controller of Examinations announced chance exam form fill up notice ...

National Examination Board, Examination Controller office, Sanothimi, Bhaktapur published notice regarding chance examin...