Nepal's 68-Years-Old Student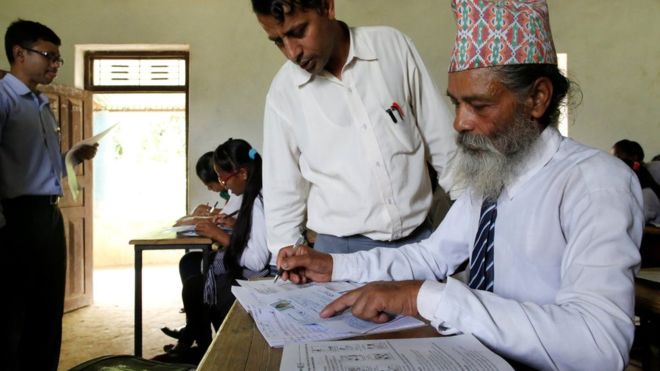 Grandfather Durga Kami has become one of Nepal's oldest students at 68, after he made the decision to return to school and complete his education. Mr. Kami was not able to complete his studies in his childhood due to poverty. But now he's set on achieving his goal of becoming a teacher. With the aid of a walking stick, Mr Kami makes the hour-long journey to school every day. Currently in the 10th grade in Nepal's schooling system, he studies alongside 14 and 15-year-old students. He wants to study until his death, adding he hoped it would encourage others to ignore age obstacles.
Waling, March 5: The construction of a solar lifting drinking water project has kicked off at Budhakot area of Shivalaya...

Bhaktapur, Feb 5: The National Examinations Board (NEB) today published the result of the supplementary examinations ...

Kathmandu, Feb 3: Fourteen different networks campaigning for quality education in the country have expressed concern...